Discover and explore
We discover and explore
Children are curious by nature. In our Bilingual Kindergarten with Preschool, we want to work together to ensure that your child's curiosity, joy of discovery and spirit of inquiry are maintained, encouraged and challenged.
---
Natural sciences and technology expand own possibilities for action
We observe and understand basic physical laws
We do experiments
We document changes in nature
We occupy ourselves with factual books in the book corner
We explore our environment
We learn about new materials and utensils of research
We practice the proper handling of the environment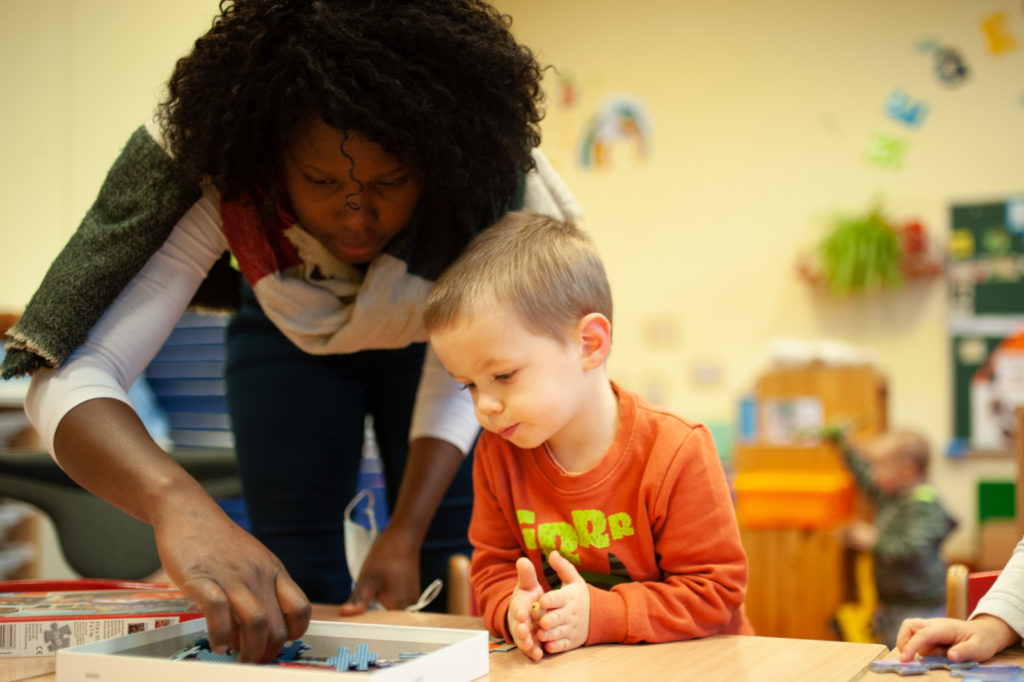 Field trips
Nature Days
At the Bilingual Day Care Center, every day is made the most of, whether sunny, windy, or rainy.
There are nature weeks or nature days with picnics, walks and observations in the park. Garden beds are created and the children learn a lot about plants and how to care for them. The children proudly take turns at what they call "garden duty" and look forward to harvest time and their first tastings.
---
Adventure in the forest
In nearby parks, the children of our Bilingual Daycare Center experience a wonderful fantasy world.
Many surprises await the children and tricky tasks and obstacles have to be overcome. The children regularly put their team spirit, courage and intelligence to the test. It is an unforgettable shared experience for big an small.
---
Pirate rally at the library
Our preschoolers board the elementary school library by storm!
The pirate rally as a very special experience introduction is the starting signal for regular library visits of the children. In a very playful way, the children learn the most important library rules and get first hints for orientation in the library. Above all, however, they should perceive the library as a special place to which they like to return. A place that can open the door to imaginative reading worlds for them and offer both excitement and relaxation.
---